Heating Services You Can Count On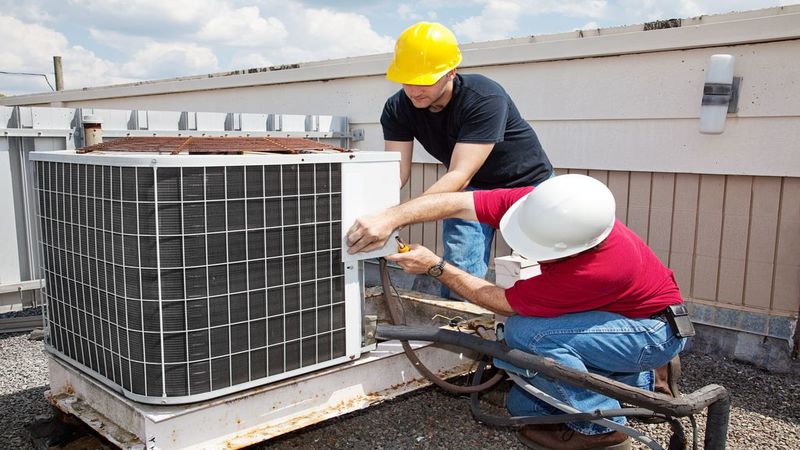 Your heating system keeps your office, building or residence comfortable, safe and healthy. We are proud to be your local HVAC contractor in Lincoln Park. Our NATE-certified technicians offer professional and courteous service that you can count on when you need it. Whether you need an annual tune-up of your heating system or an emergency repair, we are the right choice.
We work on all makes and models of heating systems. It does not matter to us whether you have a 50-year old boiler or a new heat pump. We can maintain it, troubleshoot it and fix it. Our technicians arrive with the diagnostic tools and equipment that are necessary in order to run a system performance test and to find any problems with the system.
We also install new, high-quality HVAC equipment. If your heating system needs an expensive repair and is close to or at its expected lifespan, a replacement system is a wise choice. The newest HVAC equipment offers higher energy efficiency, more features and an improved overall performance.
Our technicians are always available to answer any questions. If you need to know how to program your thermostat, just ask us. We can also give you tips on energy efficiency. If you need to know how to check the heating system's filter or clean the air vents for better indoor air quality, we can help. We handle everything that is related to maintaining a comfortable indoor climate and healthy indoor air in your building.
When you need an experienced HVAC contractor in Lincoln Park, contact us at Deljo Heating & Cooling. We offer furnace, heat pump and boiler repairs, maintenance and installation services. Give us a call or visit us online at DELJOHeating.com for more information about us or to schedule the HVAC service that you need.